The LS Tuners update includes a lot more content than other recent DLCs, and the Music Sticks referred to in this post are overlooked by most players. This is an easy, fun hunt and worth the effort! The update brought some improvements to the music/radio aspect of the game.
How has GTA radio changed?
A quality of life update is implemented for you to select/deselect which radio channels appears in the radio wheel. You can do this by finding the 'Favourite Radio Stations' option in the Interaction Menu.
What's the new Media Player?
This is where these Sticks become relevant. You will notice that the radio station wheel now includes a Media Player. The media player is populated with music from little USB sticks (the Music Sticks) scattered across the map. These are in 4 specific locations across the Los Santos.
Tip: Your controller starts vibrating when you are close-by to a stick. That makes them easier to spot.
Where are the Music Sticks?
on Tony's desk at the nightclub (in the office – opposite your desk).
at the bar at the arcade.
on a table on the Casino's roof terrace.
inside the LS Car Meet – on top of a table next to the car modding area (see picture below).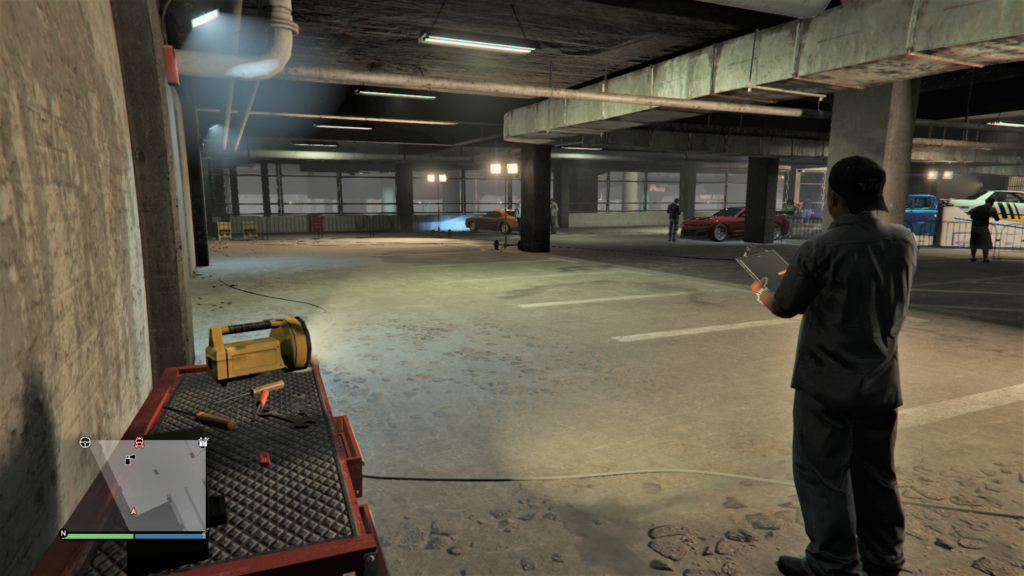 One of the Music Sticks is 'Kenny's Backyard Boogie Mix' which includes exclusive hip-hop, soul and house tracks. Channel Tres, Nez, Jesse Johnson (from Prince's former band, The Time) and Moodymann are all featured in the tracks within.
What happens if you collect all 4 of them?
You receive a special reward once you collect all 4. The reward is an exclusive song titled 'CLR Launch Party'. This music was specifically recorded for GTA Online by DJ Seth Troxler and includes remixes.
Keep an eye out for more of these music sticks in future updates! Guides will be available here!