Money's tight for most players in their first few months on GTA Online, so we've compiled a list of the best, cheap GTA cars for new players.
When choosing your first car, keep in mind that changing Personal Vehicles regularly as a lower level player is not affordable, so it's best to reflect on your preferred style of play/driving and make educated choices (just like you would with Weapons – see our guide here). The last thing you want is to be grinding for hours in a under-performing vehicle.

Annis Elegy RH8
What's better than a cheap car? A free one! As a new player this can be easy to miss as well.
The Annis Elegy RH8 is FREE for all GTA Online players and can be ordered as soon as you get past the online tutorial.
In order to get one for nothing, all you have to do is link up your Rockstar Social Club account to your gamertag, and away you go.
There's a load of customisation available for the car. The Annis Elegy RH8 is the 2nd fastest vehicle in the sports class in GTA Online (behind the GTA$1.4mil+ Pariah), so keep in mind that you can make some money with this in the races too.

Schafter
The Schafter is the fastest sedan in the game and costs GTA$65,000. It closely edges out the Dominator into this list – which is cheaper and the 4th fastest muscle car.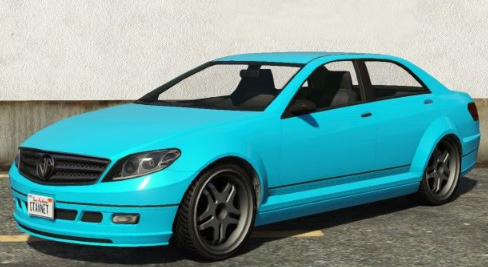 This vehicle can be customized at LS Customs. If you like the feel of it, later on when you've got more cash at hand – an upgraded version called the Schafter V12 is available too.

Pegassi Bati 801
This is our number 1 pick – tried and tested. While it's not technically a cheap GTA 'car', if you're comfortable with your Personal Vehicle being a bike, this will serve you great at only GTA$15,000. The other faster bikes will cost you millions, so this is a bargain.
This motorbike also comes in a "Bati 801 RR" variant – which performs the same, but has some unique liveries.

Cheap GTA cars – honorable mentions:
The Sultan (upgrade to the killer Sultan RS later on), Felon GT, Sabre Turbo and the Sanchez.